Happy New Year everyone!
Family News
Sad news from this past year was the passing of my mother in her 80th year. With her passing it also feels like the end of an era, one of Kenya's great pioneers has left us, she had done so much good and her legacy will remain forever. She will be missed by all.
The younger Cheffings Family is doing well. Zoe is 12, Oscar is 11, and Ella 61⁄2. Zoe is in her final year at The Banda School here in Nairobi and will be off to boarding school in England in September. There have already been some fabulous memories from her final year. There was her year group expedition to summit Mt Kenya's Pt Lenana at 16,300ft that I was also fortunate enough to accompany her on. A great achievement for her, not sure who helped who more in getting to the top!
Oscar continues to excel on the sports fields. Amongst other achievements, he secured his maiden 1⁄2 century with the bat for his school in the under 11's cricket this last term. Ella is the joy in our lives, and many other peoples live also a wonderful character. Fiona stays busy keeping them all under control as well as with her real estate business that continues to thrive.
Safari News
2015 was probably the busiest year ever for OnSafari, we had fabulous experiences all through East Africa and have been left with some extraordinary memories. There were many returnees to the wilds here, and there were also many new faces and love affairs formed with our beautiful wilderness areas, wildlife, and culture.
These safari activities can all be followed on OnSafari's Facebook page. Also on Instagram follow 'onsafarikenya' to keep up to date with my images from the field here. And if you haven't watched the video yet:
 Watch the video.
Please also stay in touch with the OnSafari website 
www.onsafarikenya.com.
Exclusive mobile camps that can be set up in any of Kenya's beautiful National Parks and Reserves continue to get us as close to our natural world as possible without losing all the comforts of home. How many people are now familiar with the thrill of a nighttime visit by elephants in amongst the tents in Tsavo, or of being kept awake by the noisy hippos in the river alongside the tents in the Mara?
If these are actually now familiar and comforting events, then you belong to a small and exclusive group of people who appreciate the very things that I do every time I go out on safari. The comfort in the tents and quality of the experience continues to improve all the time with consistent upgrades in all departments. Combining staying at these exclusive camps in the wilderness, with beautiful boutique style private lodges is still the way I operate. There are beautiful new exclusive lodges and camps developed every year.
What can I say about the wildlife that hasn't been saying before? There is so much to be said and to love. The elephants of Tsavo and Amboseli, the rhinos and beauty of Lewa, the lions, and crocodiles of the Mara, it is impossible to list them all. The wildebeest and zebra migration was spectacular this year and therefore so was the predator action. Lion, leopard, cheetah, hyena, and prehistoric crocodiles were all capitalizing. Awesome and frightening displays of power were around every corner.
There have also been visits to Tanzania and the chimpanzees of Mahale, and to the mountain gorillas of Rwanda. These visits all provided exceptional experiences unlike anything else. Gorillas and Chimpanzees should be on everyone's bucket list.
Kenya News and Views
Kenya has finally managed to address the situation with regard to our unfriendly north-eastern neighbor that is Somalia. Insecurity along this extensive border seems to have been largely contained, as well as in the poorer urban areas. These were areas that continuously hit the headlines and kept Kenya in the news for all the wrong reasons. Greater international understanding of this situation has also emerged and Kenya, it has to be said, is back on track with regard to its tourism industry. One should also note that safari operations through our last couple of difficult years have been unaffected, and we have been seeing better wildlife than ever before.
Conservation 
Efforts in Kenya have continued to progress from one high to another. Kenya's public sector / private sector relationship has never been stronger. This gives rise to a thriving and growing conservation ethos. Rhinos and elephants and other wildlife are doing well with all sorts of assets in place to assist and monitor them.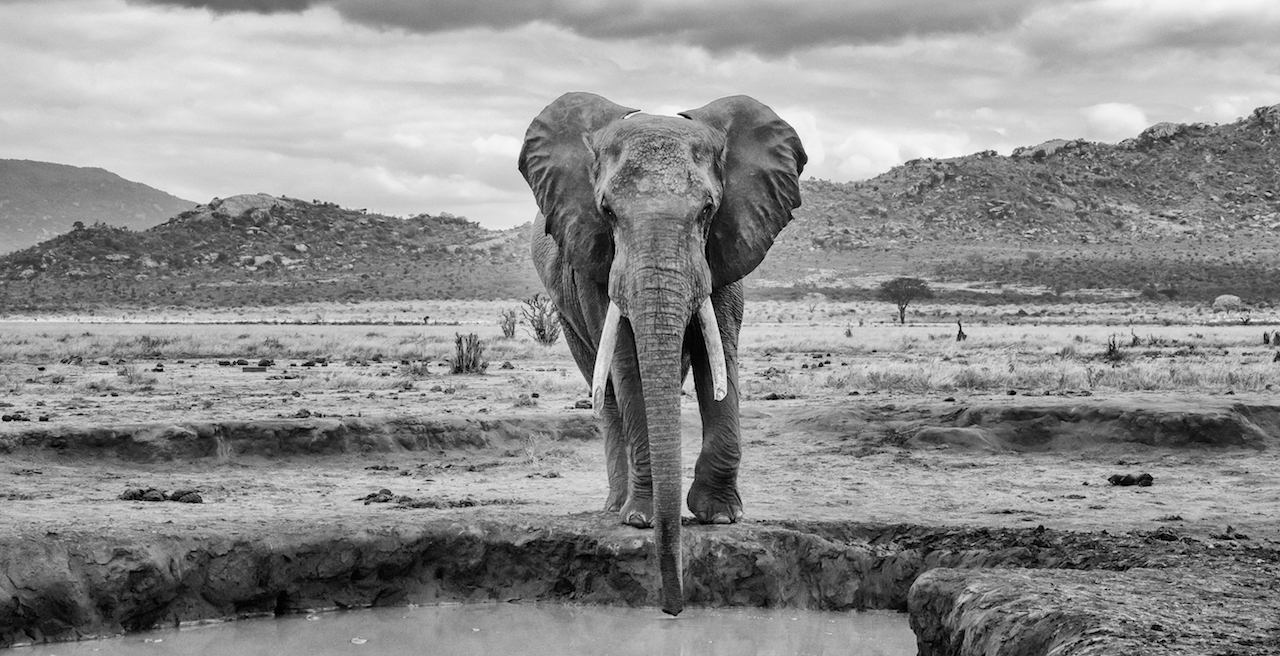 Our southern neighbor, Tanzania, also appears to be addressing the rampant poaching that spiraled out of control over the last couple of years. With recent elections in that country and a new president, their conservation efforts have been reinvigorated. This is very good news for their fabulous wildlife. However, ultimately wildlife and conservation efforts must pay their way – and that is through tourism. Only through increased visitor numbers will adequate revenues be generated to look after them. Please come on safari, that is the best way to ensure everything will still be here for our children.
Wishing everyone the very best for a happy and prosperous 2016.