Dear Anthony,
2018 was another great year for OnSafari, we had fabulous experiences all through Africa, concentrating in our favourite Kenyan wilderness areas, but also including visits to the gorillas of Rwanda, as well as the wetlands of the Okavango Delta in Botswana and the mighty Zambezi in Zimbabwe.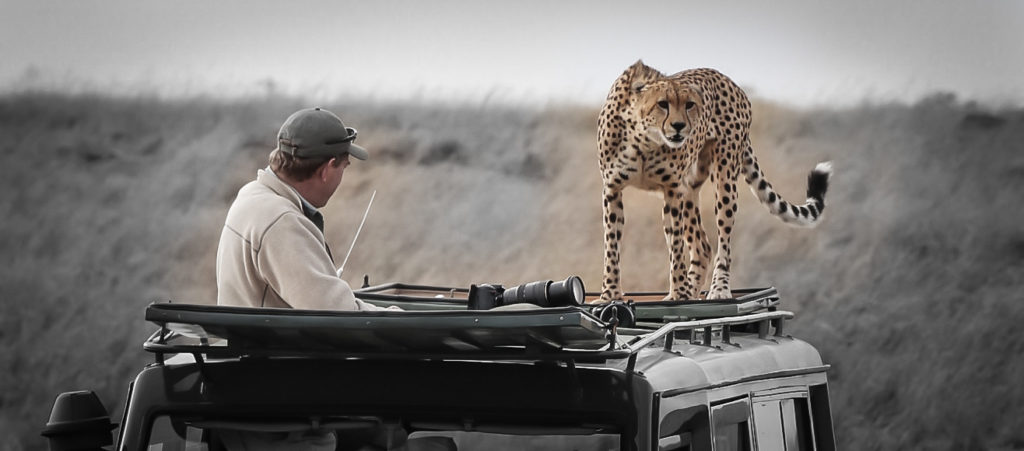 Family News
The Cheffings Family is doing well. Zoe is 15, Oscar is 14 and Ella 9½. Zoe and Oscar are now both enjoying life at boarding school in England. Zoe broke her leg playing netball at a county tournament earlier in the year, and has been through a long and difficult recovery, but we are thankfully nearly back to normal. Oscar has just completed his first term in England and has thrived, thoroughly enjoying the boarding school life and all that goes along with that. We are all enjoying having them home for the Christmas holiday season – and they are certainly enjoying the sunny weather!
Ella continues to entertain us, and is not being left behind, representing her school in all the 'A' sports teams, bringing home the silverware with her riding skills, and excelling in the classroom as well. I suspect she has enjoyed being an 'only' child – with her brother and sister away at school for large chunks of time. The local real estate business continues to keep Fiona busy, with no lessening of demand for nice properties to rent or buy in the green and leafy suburbs of Nairobi.
Safari News
Safari activities can all be followed on OnSafari's Facebook page, and go to Instagram: onsafarikenya, to keep up to date with all the images from the field here.
We are still camping as much as possible in our exclusive, mobile tented camps, choice destinations for this continue to be Tsavo East National Park and the Mara Game Reserve. There is no substitute for this experience which gets you as close to our natural world as possible without losing all the comforts of home. Alongside the days in these wilderness camps we combine with days at beautiful boutique style private lodges. There are beautiful new exclusive lodges and camps developed every year, but we continue to use favourites such as Tortilis, Lewa House, Kifaru House, and Sasaab as well as others.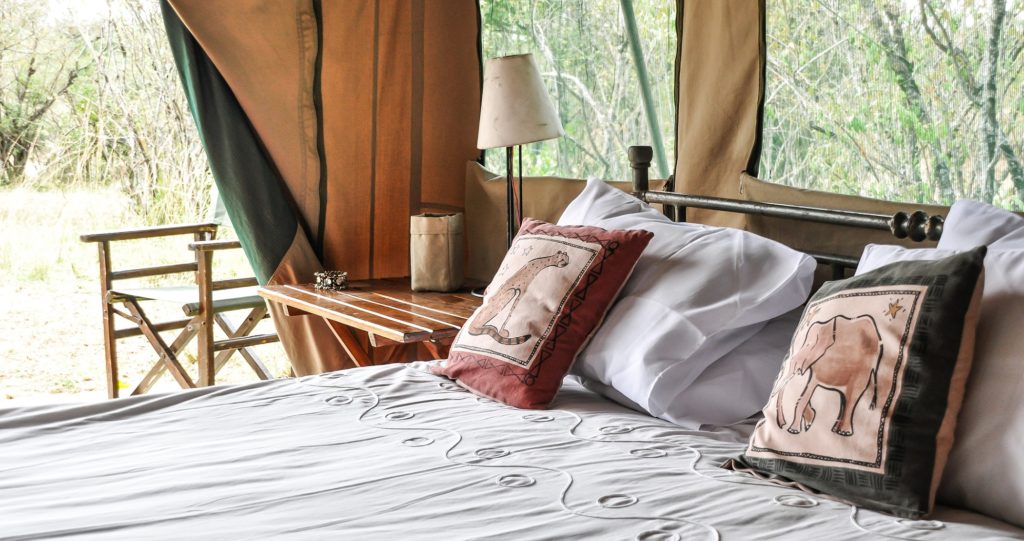 Tsavo National Park has provided us with fabulous wildlife sightings and memories this past year. The elephant concentrations are something to behold and appreciate, with impressive 'Tuskers' the great reward. We are seeing the big cats leopard, lion and cheetah on a much more regular basis, but it is the true wilderness of this enormous habitat that is the real draw from our private camp on the banks of the Galana River. There is also the Sheldrick's release site for orphaned elephants at Ithumba that provides the most fabulous elephant experience possible.
Amboseli's wide open spaces with widespread wildlife, great elephant viewing and spectacular views of Kilimanjaro have continued to impress everyone who has been there this year. However, it was the huge amount of rainfall there in April and May filling up the traditional dry lake bed that was extraordinary, the result being a fabulous influx of flamingos and other birdlife.
Visits to Lewa Conservancy and Samburu in the north have been as memorable as ever. Highlights being the wildlife in the river, the hikes and camel rides, and the cultural interactions with the very traditional Samburu people in the area.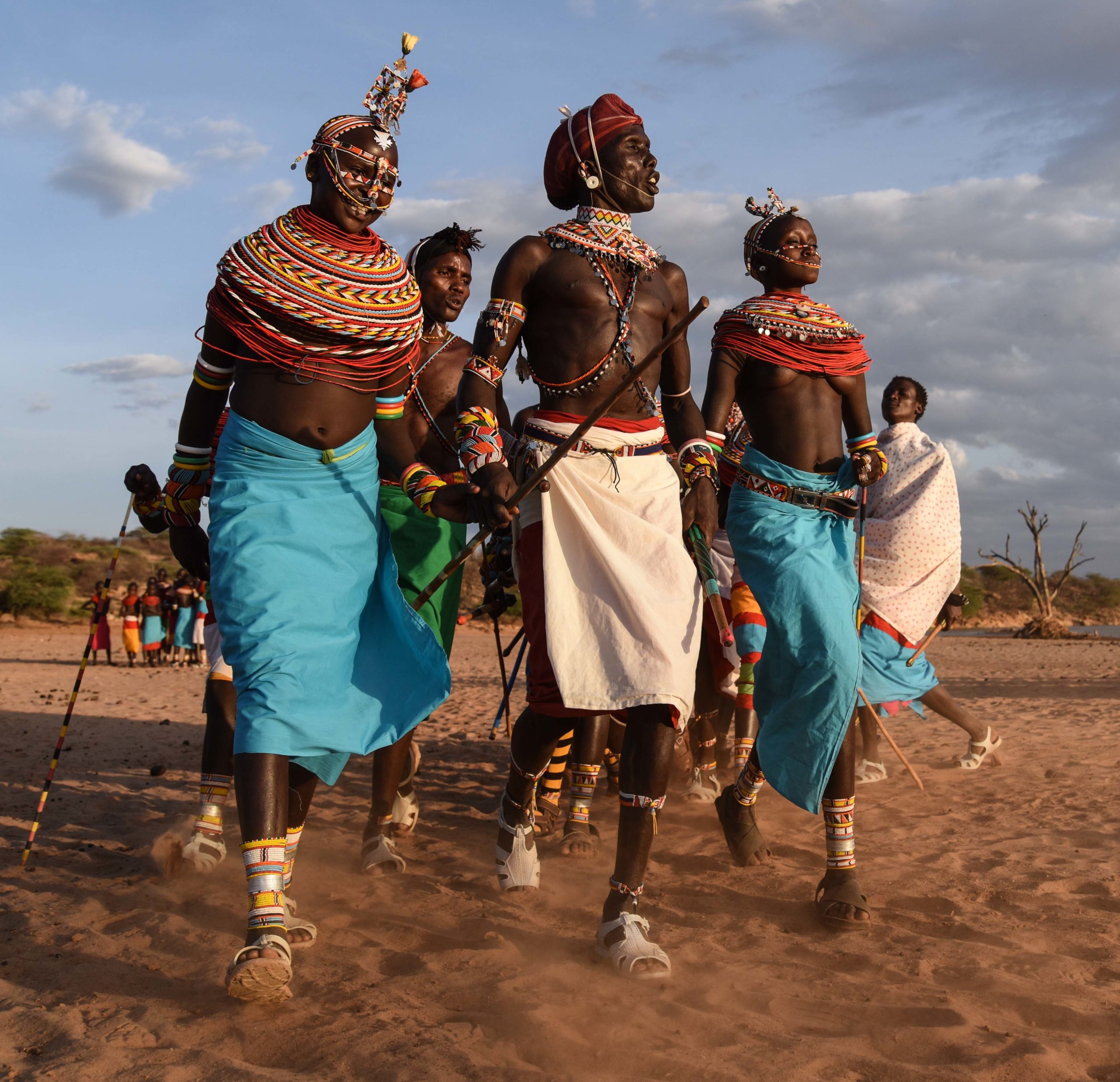 The Mara is still surely the greatest wildlife destination in the world, with better and better concentrations of zebra and wildebeest and other herbivores, as well as all the predators. The migration was awe inspiring once again this last year, and I have no doubt will be the same this year. Unfortunately the only down side of this period is the attraction to other visitors also, and so there is no getting around the presence of other vehicles at this time.
There were also visits to the mountain gorillas of the Virunga Mountains in Rwanda and also to the fabulous wetlands of the Okavango Delta in Botswana, also to Victoria Falls and Mana Pools on the Zambezi River in Zimbabwe. These are fantastic experiences, and highly recommended. Talk to me if you think this is something you would like to do.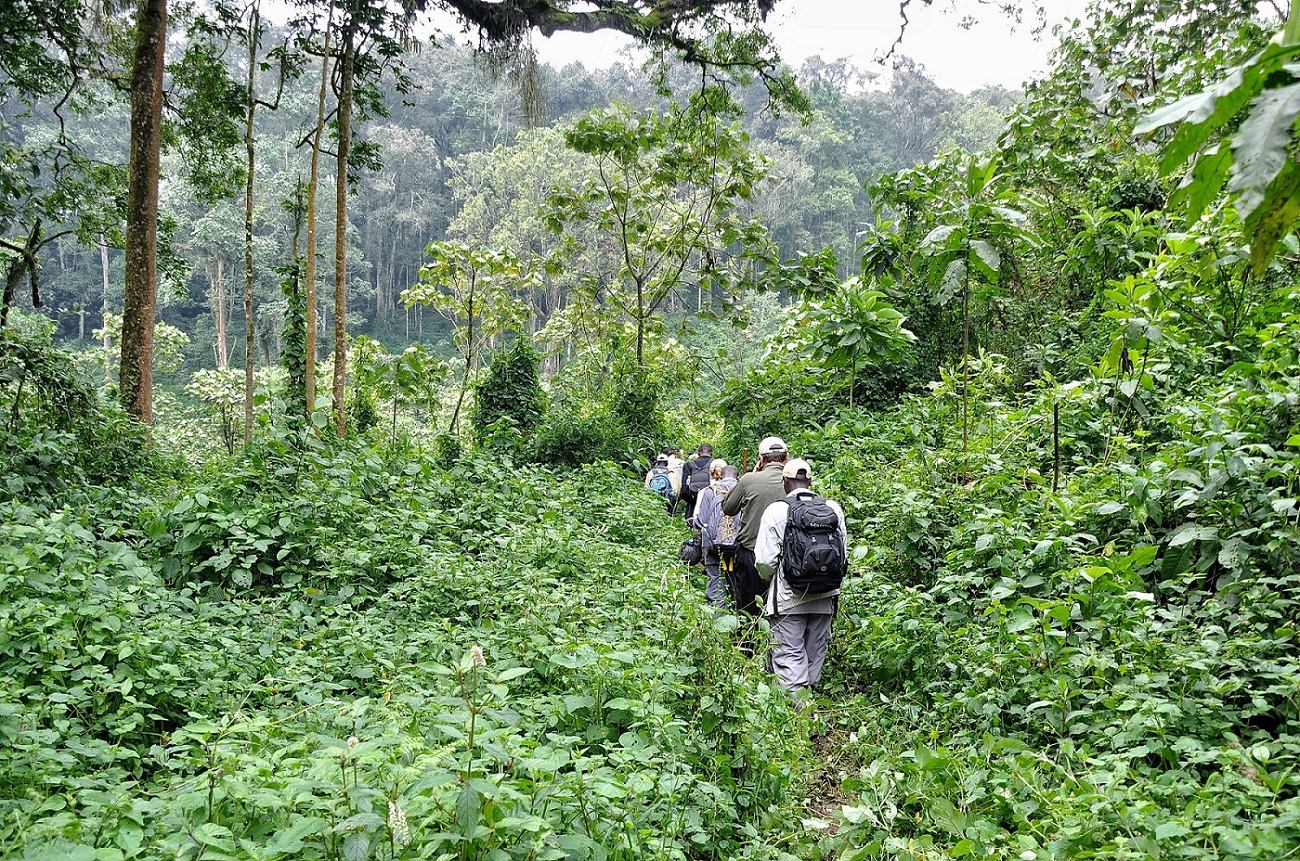 Kenya News and Views 
Kenya is going through a period of rapid growth and expansion through these calm years. The economy has continued to be very robust and large infrastructure projects have continued to develop through the year, and the standard gauge railway linking the port of Mombasa to Nairobi is now continuing on to Uganda and central Africa. There is always controversy with developments such as this and so it is here with this project passing through some wildlife-rich areas, often at the expense of the wildlife. Oil production from the South Lokichar Basin in northern Kenya has also begun production this year.
Along with this economic progress has come population growth and conflict for resources in many areas. Going forward it is difficult to see this problem going away, and it is going to be a key issue managing available resources (that include our wildlife areas) in the face of a growing economy and population.
Safari operations through this last year have been busier than ever, and we expect that to continue through the year ahead, and we have been seeing better wildlife then ever before. The challenge is now to manage the increased visitor numbers in our parks and reserves!
Conservation
Conservation efforts in Kenya have continued to be very progressive and the envy of many through Africa. It is Kenya's public sector / private sector relationship that works so well. The legal authority that is the Kenya Wildlife Service works closely with private conservation bodies to protect the land, local communities, and wildlife and setting policy to manage complex situations. A good example of this is the private conservation effort, The Tsavo Trust, www.tsavotrust.org that works in support of the Kenya Wildlife Service to protect the enormous Tsavo Conservation Area. Kenya's wildlife is doing well with all these assets in place to assist and monitor them. Increasing visitor numbers are generating greater revenues, and as long as we can manage the community relationships, the future continues to look rosy.
Wishing everyone the very best for a happy and prosperous 2019.
Anthony, Fiona, Zoe, Oscar & Ella.